03/11/2014
Giuliano Giuggioli. Who are you, stranger Earth? ..........
And quietly tell God:
"Who are you, stranger Earth?"
- Your faithful Harlequin, great master,
Juggler and martyr, who is not in the desert .......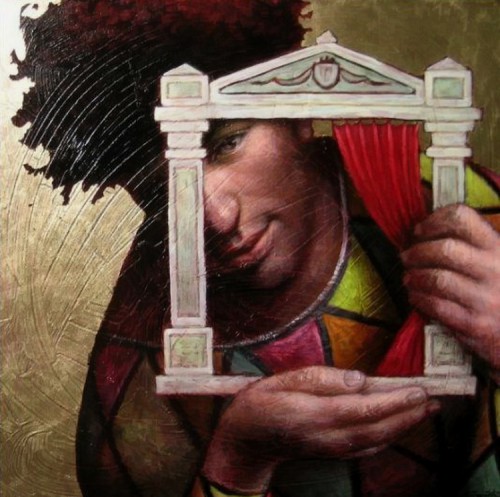 Light in the window was staggering,
In the shadows - one -
At the entrance whispering
With darkness Arlequin.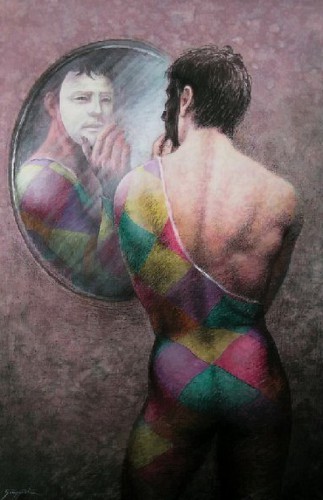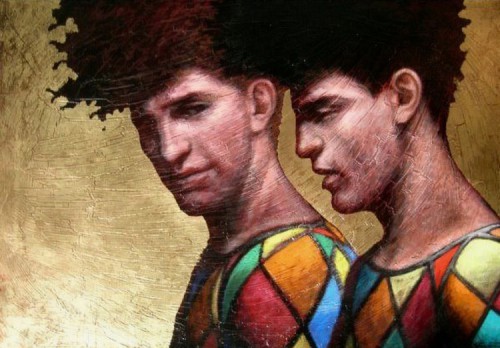 Was enveloped in mist
White-red outfit
Upstairs - behind the wall -
Clownish masquerade.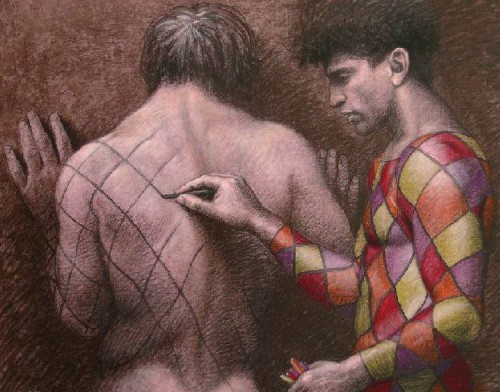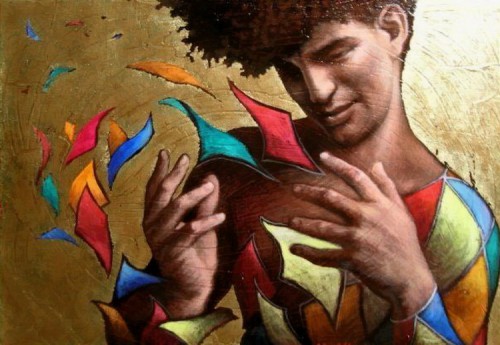 There face sheltered
In many colors lie.
But hand learned
Inevitably shudder ......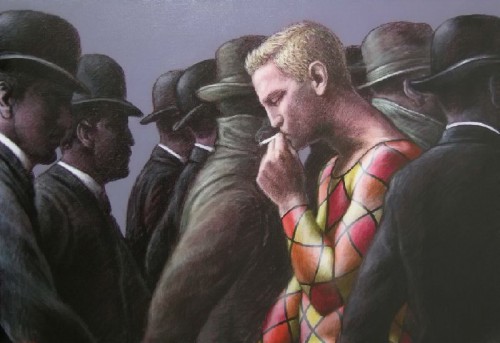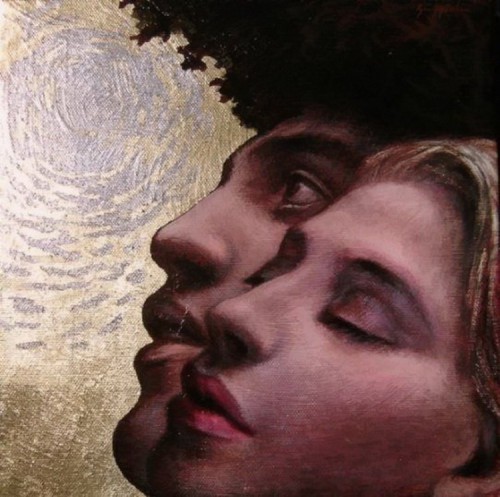 He - a wooden sword
Graven letters.
Delighted strange
She Potuplyalas.
Admiration for not believing
With darkness - one -
A thoughtful doors
Harlequin laughed.
Alexander Blok.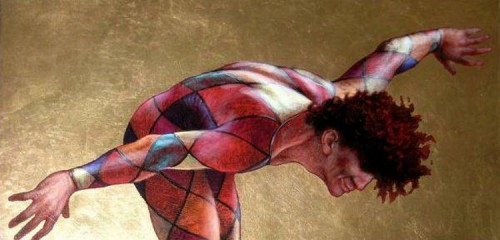 Giuliano Giuggioli was born July 14, 1951 in Vetulonia, in the province of Grosseto.Ne with professional art education of his works are in many public and private collections in Italy and abroad, and are constantly in the gallery, in Follonica (Grosseto), where he lives and works, gallery Zabbeni Vevey (Switzerland), at Dennis Rae Fine Art in San Francisco. Diligently attending training workshops on painting, art museums, the artist now has in its range of oil paintings, murals, prints, serigraphs and lithographs.