30/03/2015
Little people big world. Artist Zhamso Radnaev
Little people big world. Artist Zhamso Radnaev

The world of art is extremely rich in Buryatia talented painter, graphic artist, sculptor, whose work is done endless process of self-awareness, the people as a nation, the universe.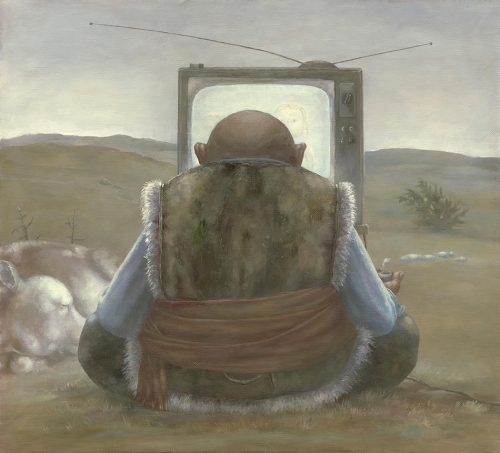 Master the art of modern Buryat Zhamso Radnaev created the world of his images. In the alloy traditions with skill and imagination of the artist and is the uniqueness of this world.

Very kind, warm and even fantastic atmosphere in his works. The artist originally from Eravny. The famous Valley Yeravninsky displayed on canvases with all the love of her son. Zhamso Radnaev depicts mainly their children, whom he has three. Darima daughter, Narzhilma, Bayarma now adults, but for the father they baby, which he draws on his canvases.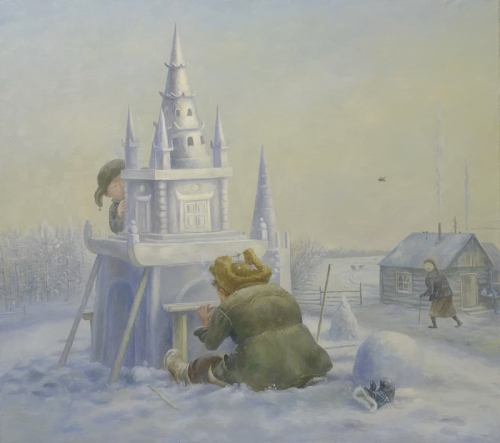 The plot is very simple and somewhat monotonous in color, without the bright colors and large spots. Even winter landscape does not sparkle, and he did not glare, and muted and quiet, as well as muted and quiet northern nature Eravny, as well as modest and quiet nature of the artist. He says: "I have a great desire to change. But does not work. I would like other colors - bright red, blue, blue and pink! But it is impossible." And, most likely, will not work. Against nature and nature's own will not go.

I want to try to write like a dream. Not such realism that it is easy to read, and something again. It seems to be snowing, and summer. In the dream, after all weird happens, you can talk to people who do not have a long time, here in this spirit that I want to work on. Mother suddenly begin to speak from the top, remember my father, it turns out they are divorced - they are long gone, as in a dream, they are divorced ... these dreams ... But how is this show?

Somehow me one great man said: "You live like five hundred years are going to live, slowly" ... So I think we must hurry.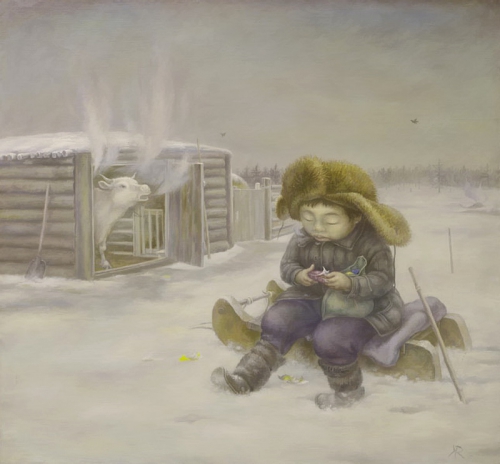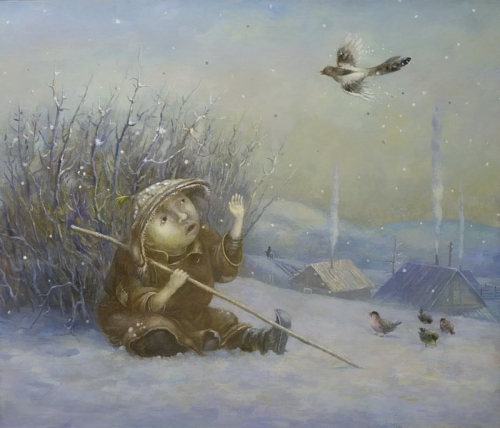 Radnaev Shirab-Zhamso Tsyrendondokovich was born September 18, 1958. Honored Artist of the Republic of Buryatia, the winner of the prize. Ts.Sampilova.
- 1975-1981 gg. - The study of art and graphics department at the Buryat national pedagogical school number 1 (Ulan-Ude);
- 1982-1988 gg. - Study in the Krasnoyarsk State Institute of Arts, workshop AA Klyueva;
- In 1991-1994. - Training in the creative workshop of the Russian Academy of Fine Arts under the direction of AP Levitin, Krasnoyarsk.
Teaches at the School of Culture and Arts (Ulan-Ude)