31/03/2015
Anders Andersen-Lundby (Danish, 1841-1923) ... Uleteli flocks of birds after a warm summer ... For Mother Winter walks near somewhere ...







Advancing cold. The sky darkened,
Even if the water in the lake was black ...
And the flowers that bloom only yesterday so beautiful
- Change your outfit and look dull.
Leaves swirl in the wind, earth sheltering,
Concluding his life quietly die.
A flock of birds flew away after a warm summer ...
Already Mother Winter walks near somewhere.
S. Bogdan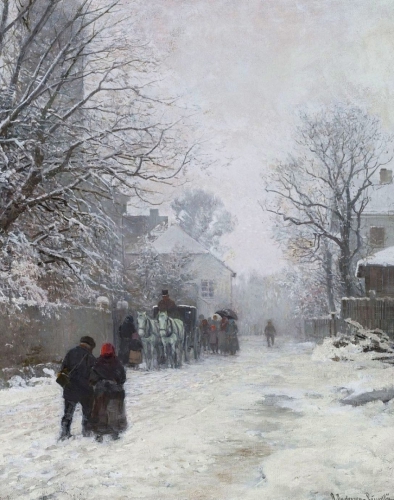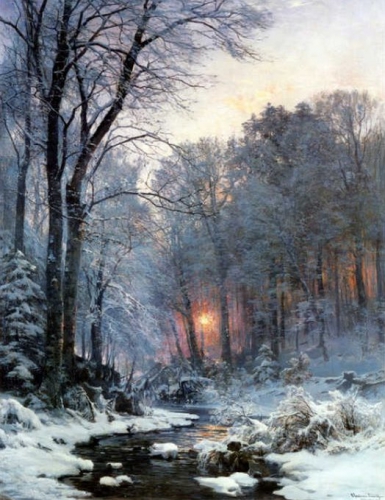 Tired of being alone in November,
In his grief all unloved,
Winds and fate always persecuted,
How to cast the ship's crew.
Came to put the nature of the term,
But crossed out memories of summer,
So what to do, there is not a lot of light,
And from that he was always alone.
It dampness, dullness and always sad,
With the cold and the long rains,
And inspiration, suffused with tears,
And to me now a little bit sorry ...
Helpless and sad his view,
From the dullness of his slightly awkward,
Knows masks, lies and he tricks
If nothing to no one to blame!
Sighed softly November chance,
He would now sun in the palm,
Attention and quite a bit of heat ...
And anyone invited to tea ...
C. Pugach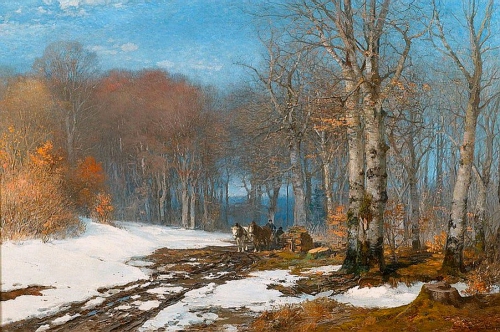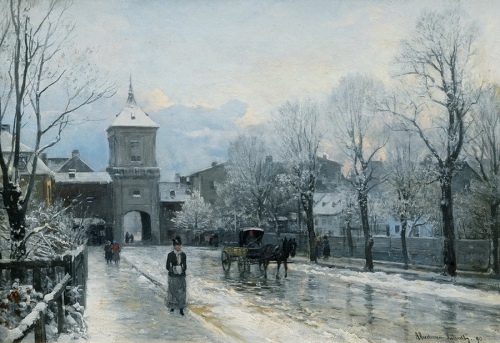 Anders Andersen-Lundby (Danish, 1841-1923) was born December 16, 1841 in Lundby, a small town near the city of Aalborg in Denmark. In 1861, when the artist was twenty years old he went to Copenhagen to focus on his artistic career. Later in 1876 Anders Lundby moved to Munich, where they were exposed to a large number of his paintings. Anders Lundby is best known for his winter landscapes, which often depict the evening or sunset. Museums: Copenhagen, Munich, Trieste.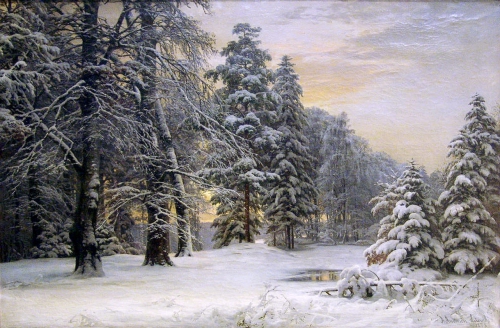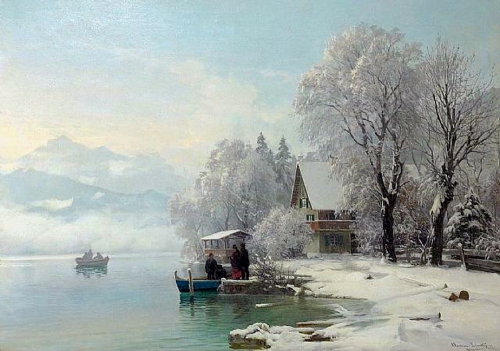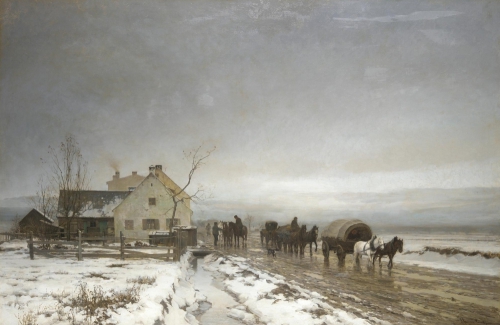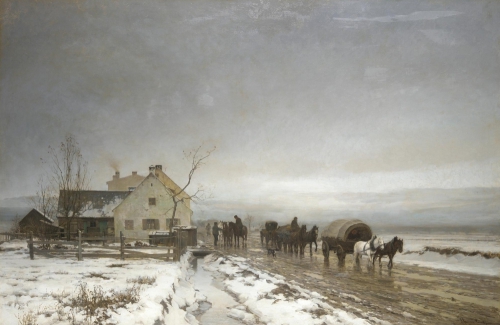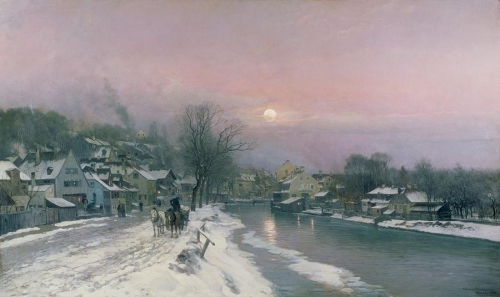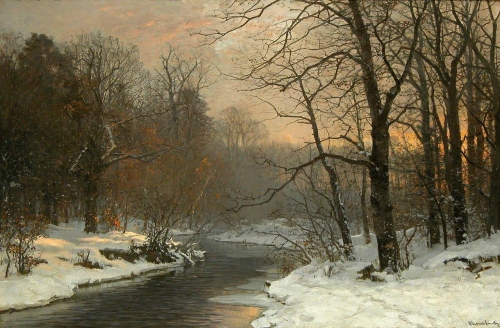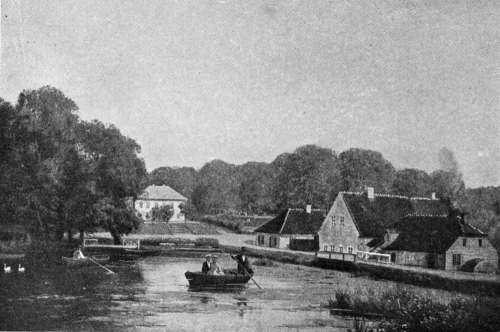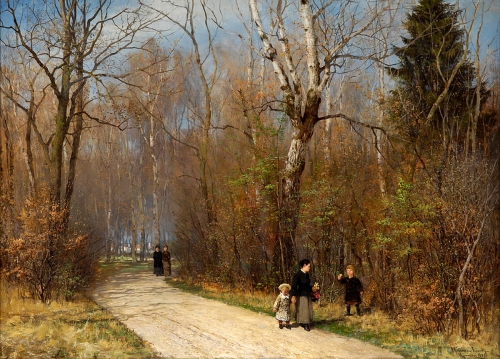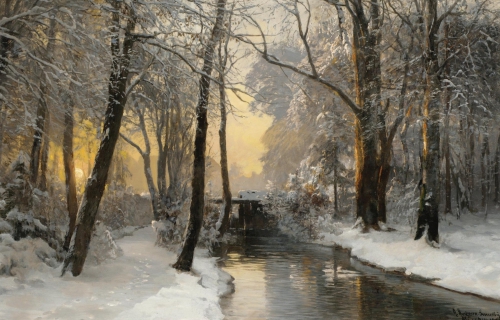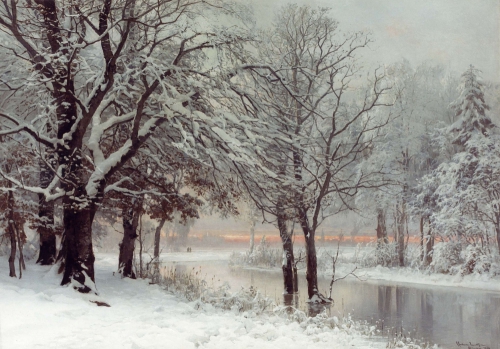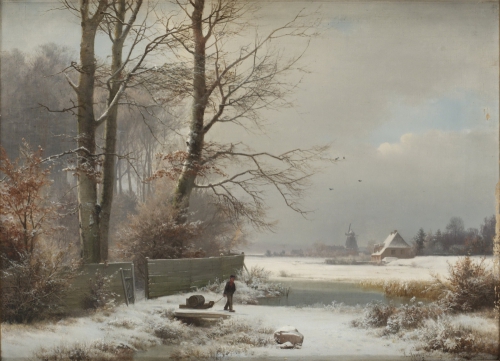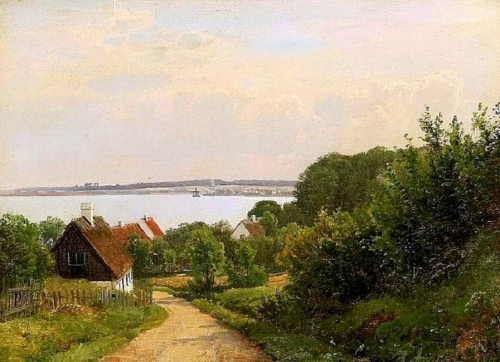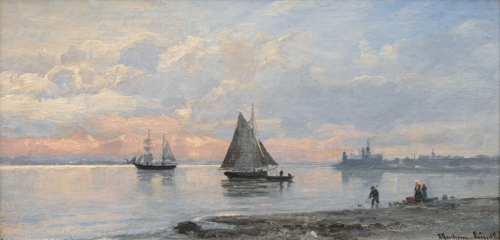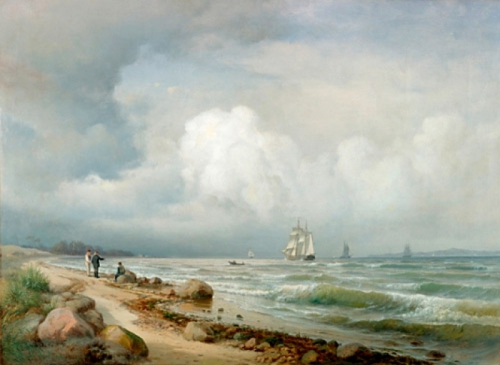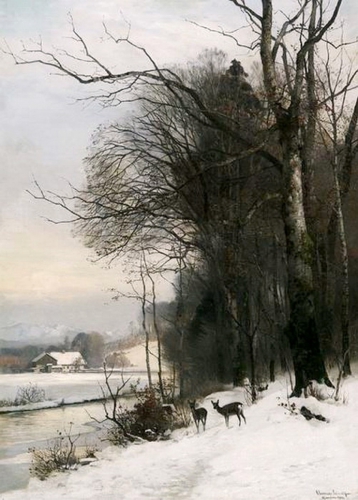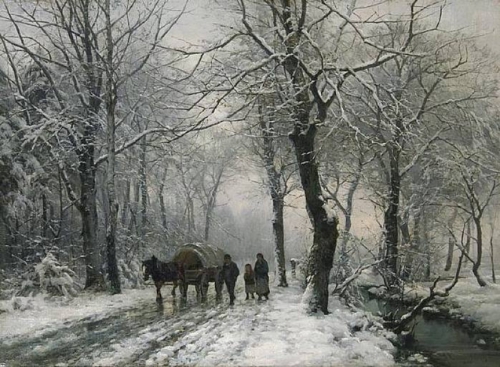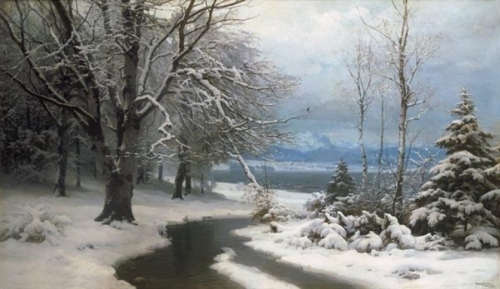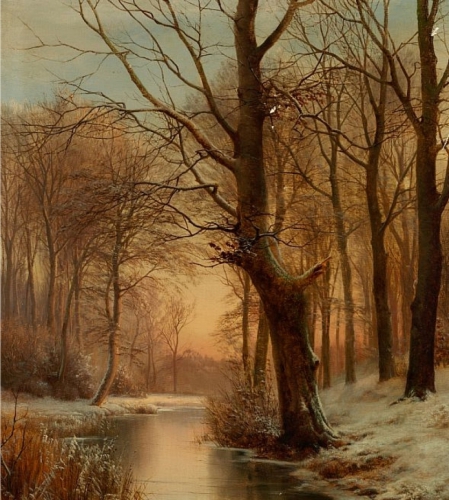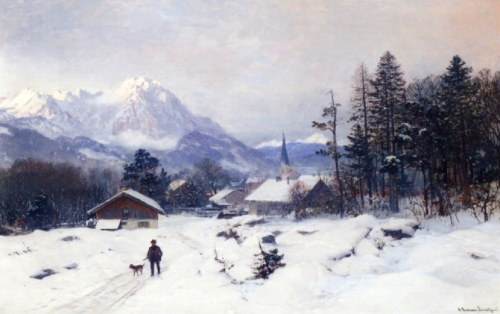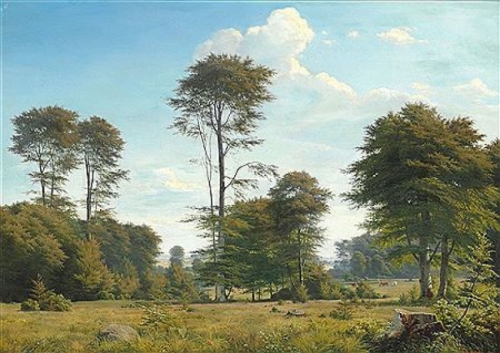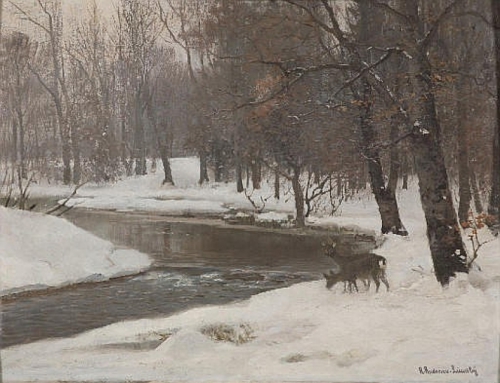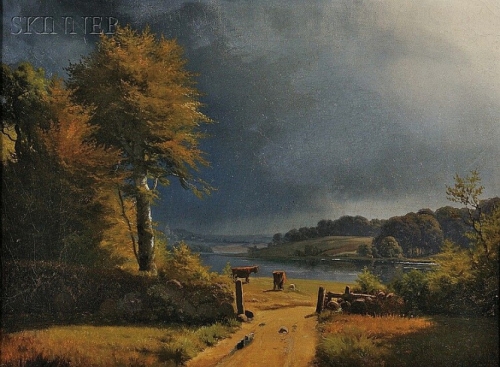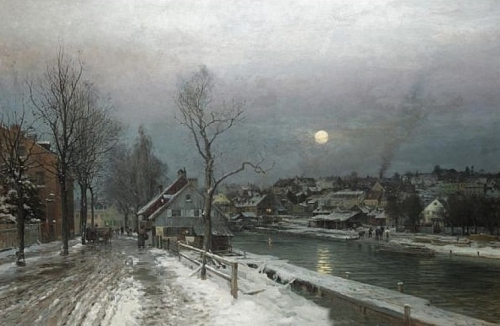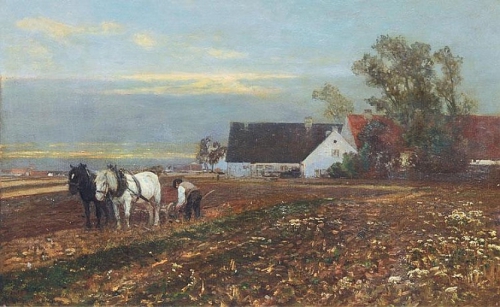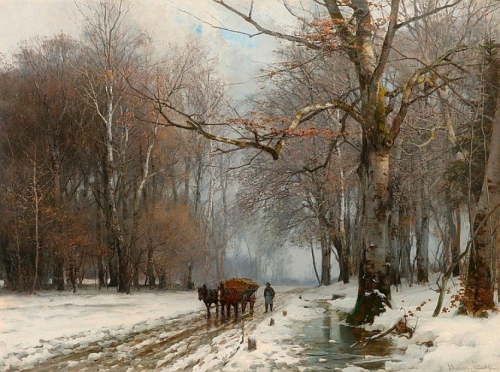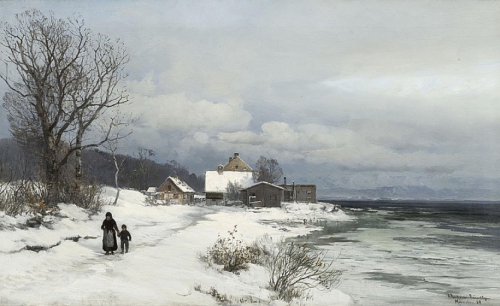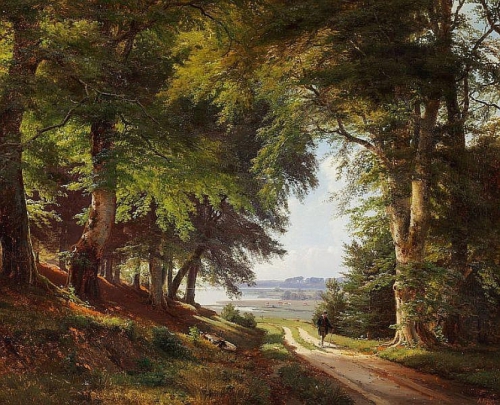 30/03/2015
Little people big world. Artist Zhamso Radnaev

The world of art is extremely rich in Buryatia talented painter, graphic artist, sculptor, whose work is done endless process of self-awareness, the people as a nation, the universe.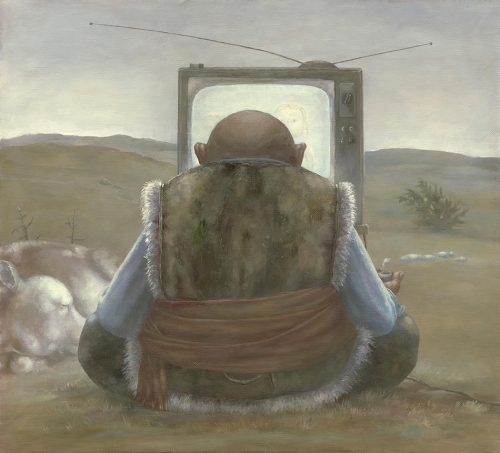 Master the art of modern Buryat Zhamso Radnaev created the world of his images. In the alloy traditions with skill and imagination of the artist and is the uniqueness of this world.

Very kind, warm and even fantastic atmosphere in his works. The artist originally from Eravny. The famous Valley Yeravninsky displayed on canvases with all the love of her son. Zhamso Radnaev depicts mainly their children, whom he has three. Darima daughter, Narzhilma, Bayarma now adults, but for the father they baby, which he draws on his canvases.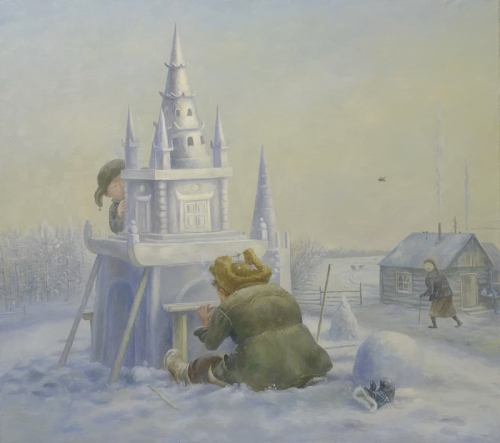 The plot is very simple and somewhat monotonous in color, without the bright colors and large spots. Even winter landscape does not sparkle, and he did not glare, and muted and quiet, as well as muted and quiet northern nature Eravny, as well as modest and quiet nature of the artist. He says: "I have a great desire to change. But does not work. I would like other colors - bright red, blue, blue and pink! But it is impossible." And, most likely, will not work. Against nature and nature's own will not go.

I want to try to write like a dream. Not such realism that it is easy to read, and something again. It seems to be snowing, and summer. In the dream, after all weird happens, you can talk to people who do not have a long time, here in this spirit that I want to work on. Mother suddenly begin to speak from the top, remember my father, it turns out they are divorced - they are long gone, as in a dream, they are divorced ... these dreams ... But how is this show?

Somehow me one great man said: "You live like five hundred years are going to live, slowly" ... So I think we must hurry.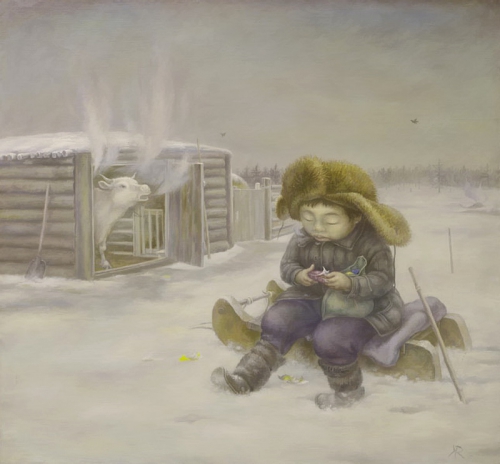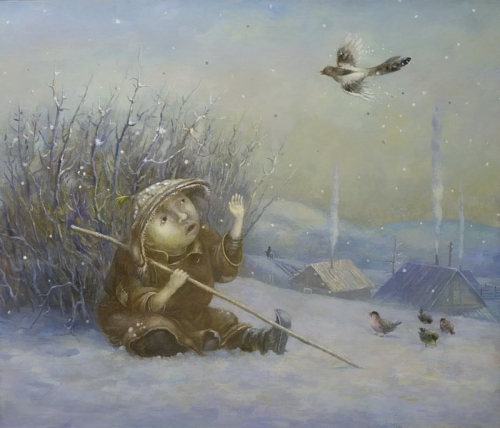 Radnaev Shirab-Zhamso Tsyrendondokovich was born September 18, 1958. Honored Artist of the Republic of Buryatia, the winner of the prize. Ts.Sampilova.
- 1975-1981 gg. - The study of art and graphics department at the Buryat national pedagogical school number 1 (Ulan-Ude);
- 1982-1988 gg. - Study in the Krasnoyarsk State Institute of Arts, workshop AA Klyueva;
- In 1991-1994. - Training in the creative workshop of the Russian Academy of Fine Arts under the direction of AP Levitin, Krasnoyarsk.
Teaches at the School of Culture and Arts (Ulan-Ude)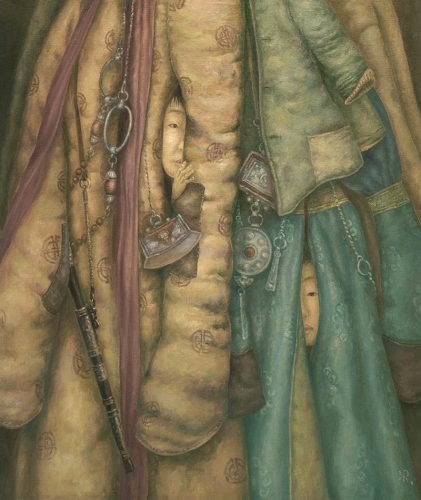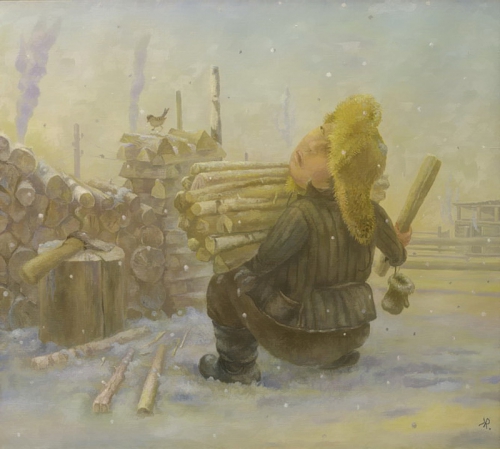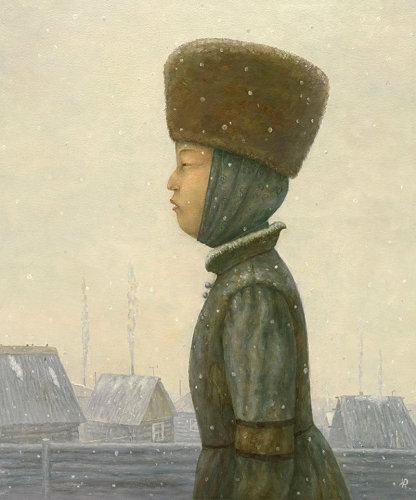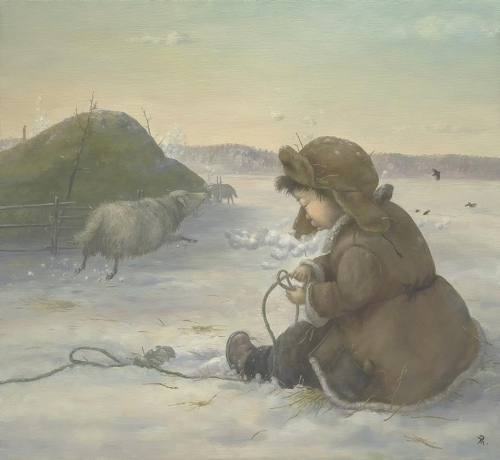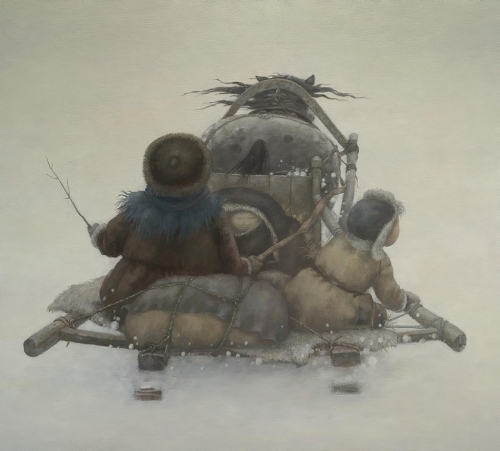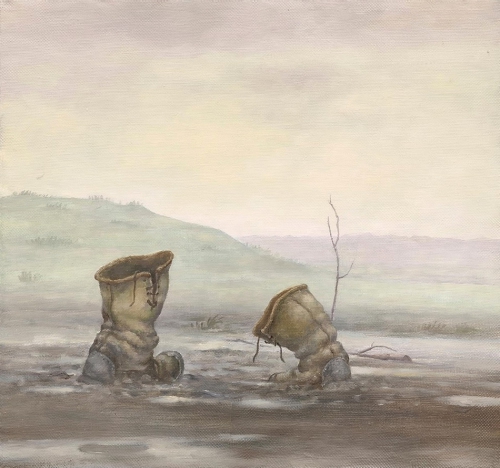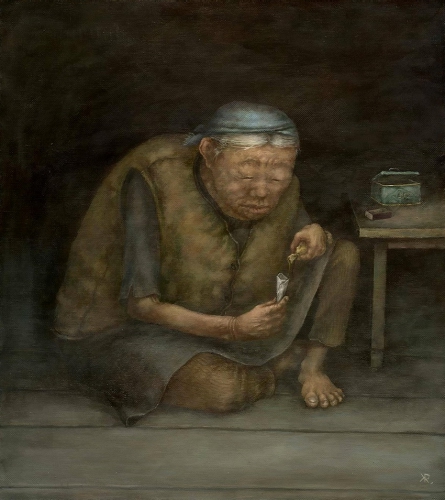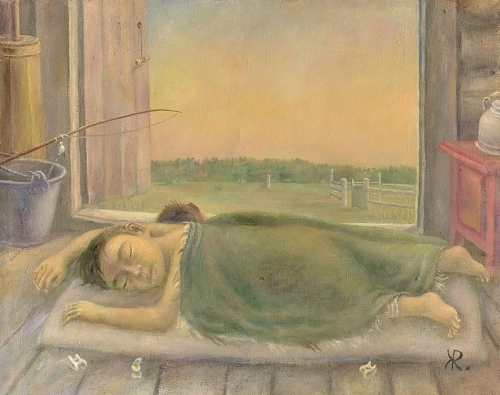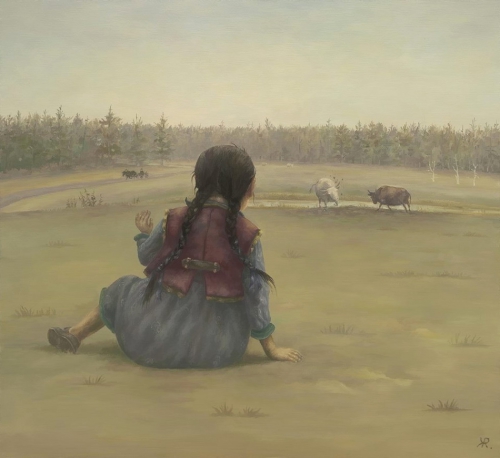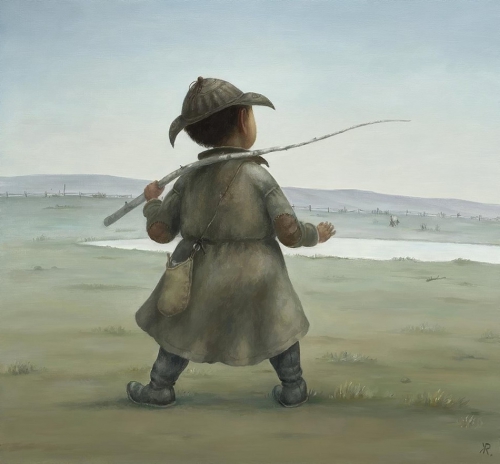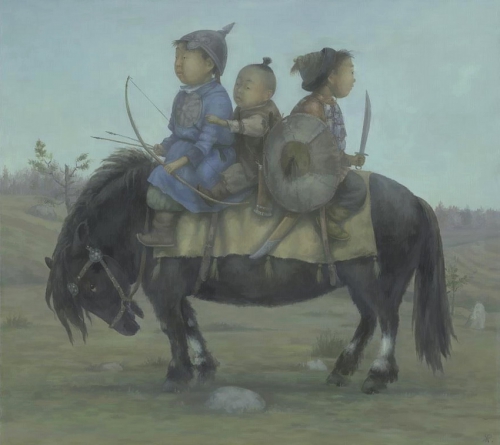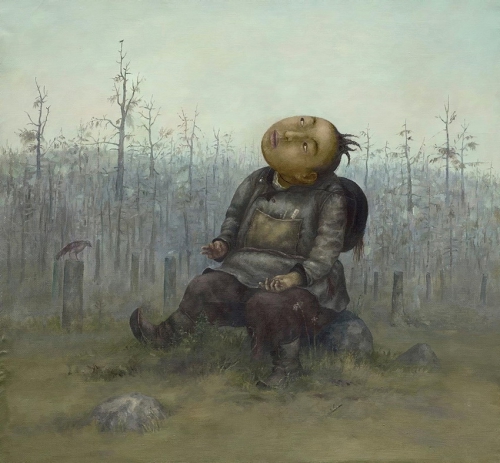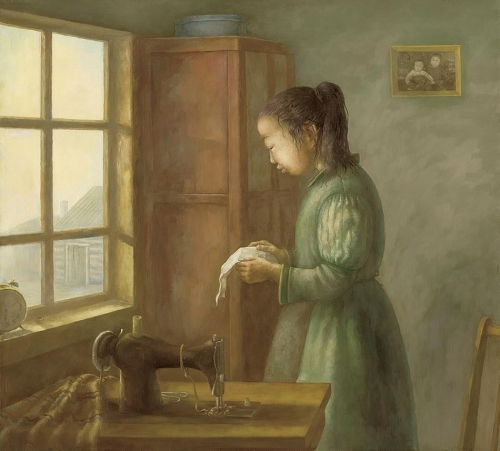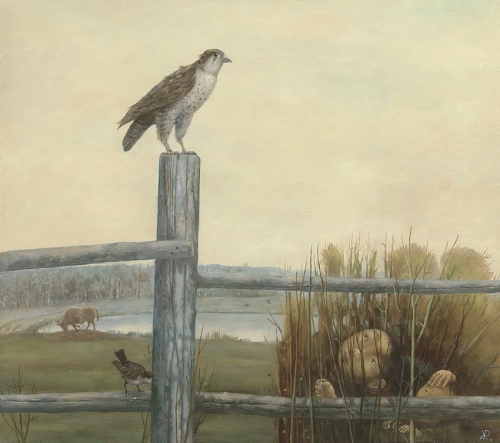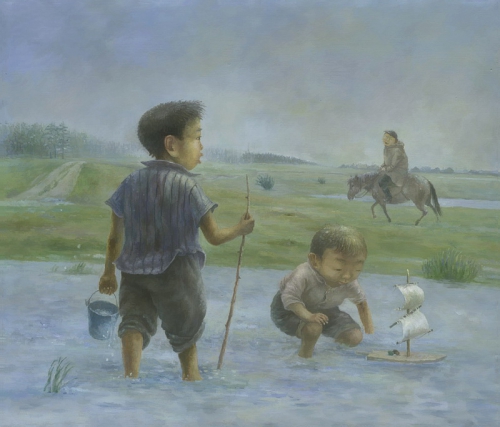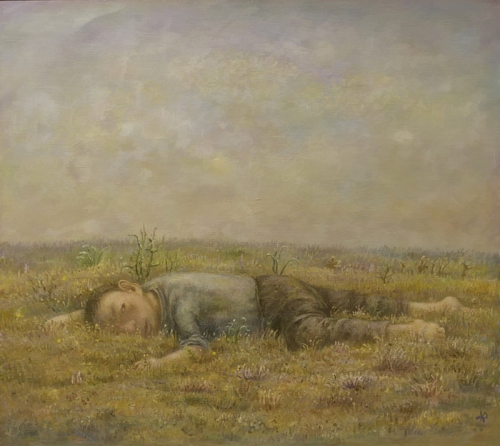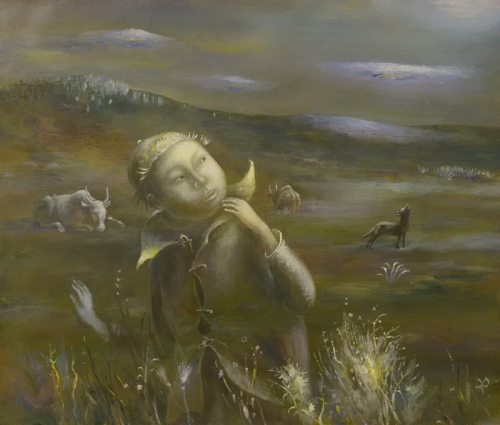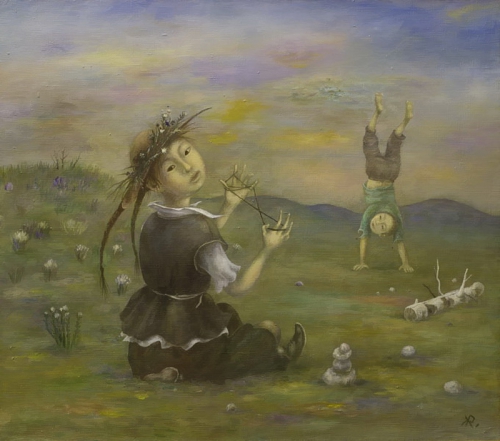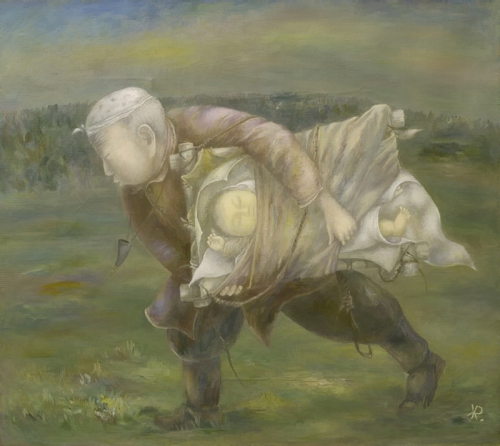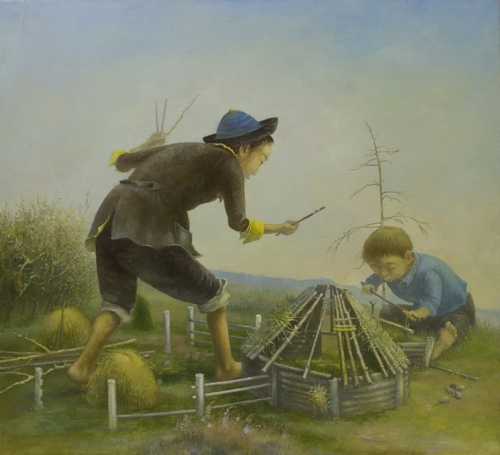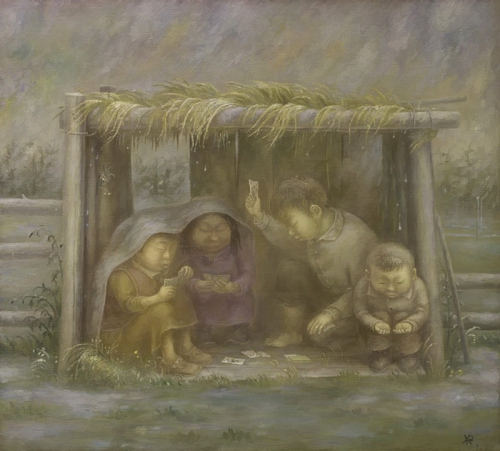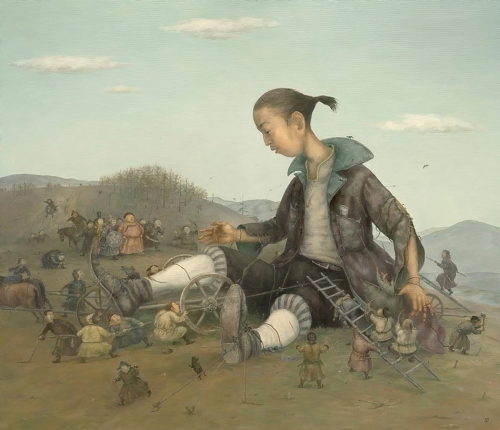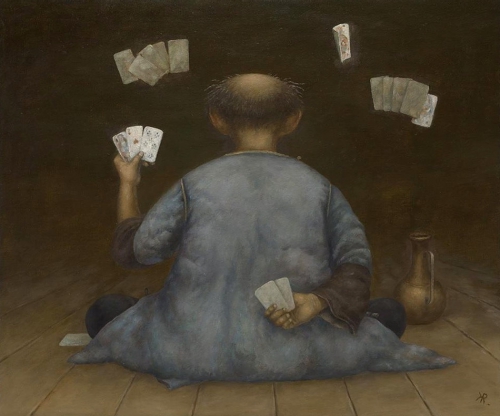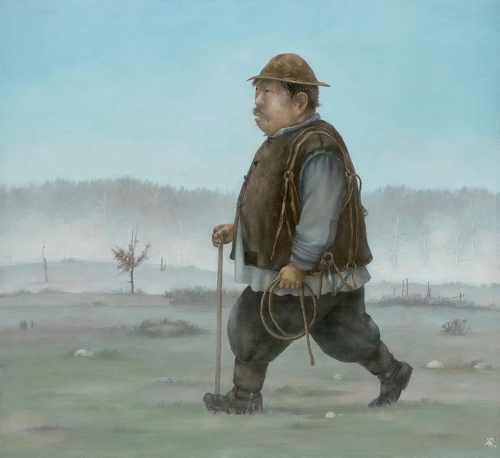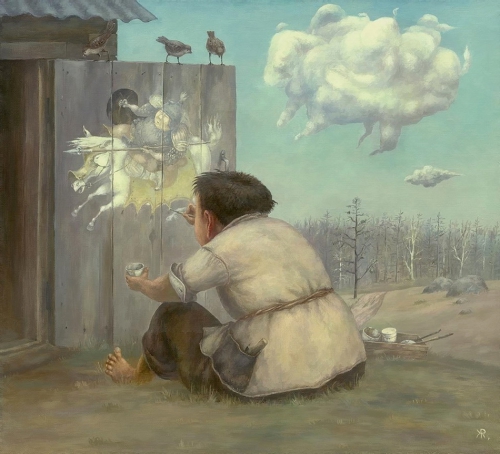 10/03/2015
I'll feel you ... | Tandem artists Michael and Inessa Garmash
Painting artists Michael and Inessa Garmash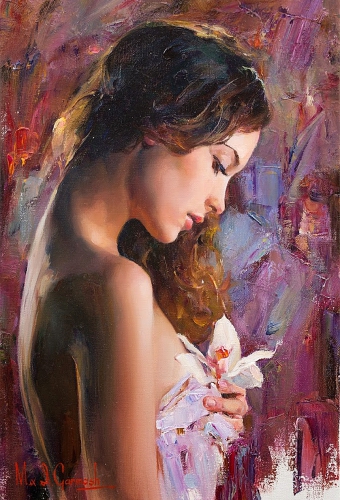 I'll feel you moonless autumn
And in the contour shy of the moon,
By the way the clouds with wavy gray
And even there, where dreams can not come ...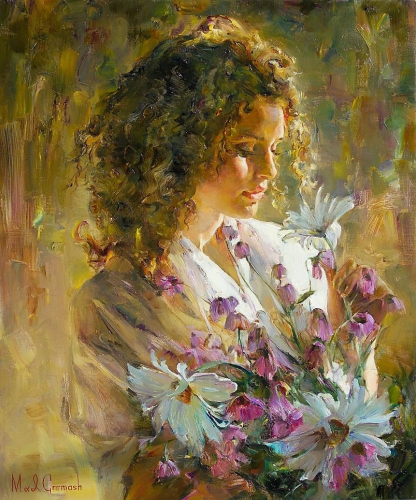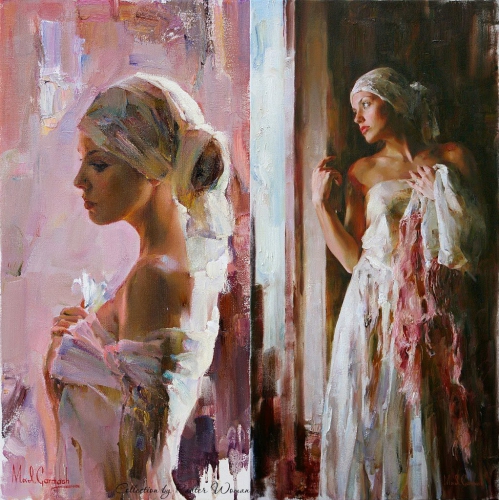 I'll feel you gentle winds,
When gathering mists above the ground,
Night drops fall and inevitable,
That share this evening with you ... we
I feel for you ... your breath,
When kosnёshsya the first time my cheek ...
I'm going to feel through the days and the distance
That we are with you and is close to reality ...
I feel you, when you touch
You do not smile at me and not me ...
I feel like waking up with her,
And my heart is not melting, sad snow ...
I'll feel you rustle of leaves,
Salt sadness of the sad brown eyes ...
Here again came out of love, I'm sorry in advance ...
I will write about friendship next time ...