12/11/2013

Morning to the Forbidden City, volunteers take the field with a guide ; night came back to attend the opening reception. Today is the " Mona Lisa 500 years - the legendary Leonardo da Vinci " Special Exhibition : " Uffizi Gallery Collections" opening night .

" Mona Lisa 500 years - the legendary Leonardo da Vinci " (Leonardo - Da Vinci - The Myths) in mid-July of this year , starting from the Kaohsiung Museum of Art exhibition , three months after the completion of the exhibition in mid-October after the move to Taipei Palace Museum exhibit ( 2013/10/30 ~ 2014/01/0210 ) , exhibits also adds Florence Uffizi Gallery (Galleria delgi Uffizi) a few pieces of treasure. First one is a Medium Large Kampf (130x78cm), skills and smooth, delicate texture of the screen in " The Da Vinci style of work " : " Rita and the Swan " (Leda and the swan, c1505-1516), according to research for the Masters I conceived ( artwork ) , by the assistant Mel flag (Melzi) draw from. ...

Two " Mona Lisa " in juxtaposition exhibited a facsimile , the original version with the Louvre , is painted in oil on board , and then from the end , go back, and then mounted on the canvas , both the the Da Vinci precision linear paintings depicting blooming tips and a large shadow of Mixing .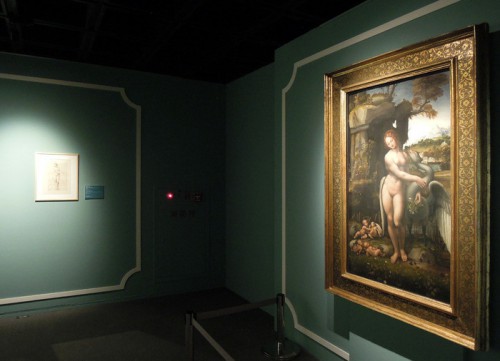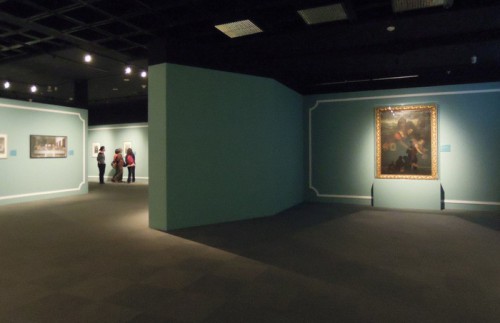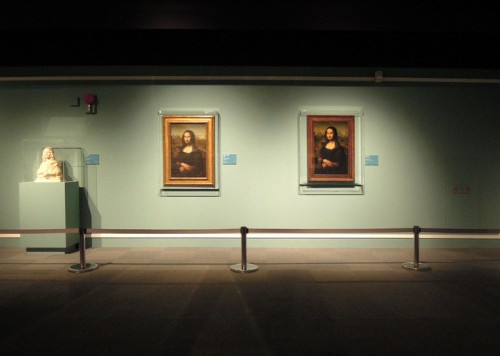 Two " Mona Lisa " in juxtaposition facsimiles on display Leonardo da Vinci paintings