10/01/2015
Jack Vettriano
This activity is to introduce and collect Jack Vettriano's life and his work, a contemporary Scottish artists he works mainly in the style of Art Deco-based, the biggest feature of his work is to show the temptation to betray fictional style theme "his paintings are entangled with each other to the past and present of the endless world of the door. like movies and novels, as their interpretation of the story of the hero and heroine. "many of his paintings are based on a mysterious and sexy models in each scene modeled somewhat blurred interpretation of betrayal and 1940s. For me, like a degenerate version of Hitchcock's movies.
Following is a brief look at the life of Jack Vettriano. According to Wikipedia introduction, he was born on November 17, 1957. In Scotland, an industrial town on the east coast Methil grow up. At first he was a mining engineer. His girlfriend, 21-year-old on his birthday gave him a set of watercolor paintings, which he became interested in painting. Early in his named "Jack Hoggan", imitating Impressionist style --- His first painting was Monet's paintings. In 1984, his first exhibition, but important breakthrough in 1988, two of his works are in the Royal Scottish Museum of attention Exhibition in Edinburgh was the first day of the auction, more galleries and private Collectors began to contact the painting of the star. Continued exposure and fame led to a breakdown of his first marriage. He moved to Edinburgh and now in the name of Jack Vettriano continue writing.
His series of exhibition continues to cause a sensation in Edinburgh, London, Hong Kong, Johannesburg and New York. His artworks now the average price rose to six figures, according to the Guardian newspaper reported that his annual paintings copyright can reach 50 pounds. His best known works 'The Singing Butler', are all UK posters and postcards sold in the largest amount of one (I also have a ~). In 2004 auction in January twentieth, The Singing Butler sold to £ 744,500, in 12 years, the painting was rejected Royal Scottish Museum of Art Summer Exhibition.
First wrote this, update tomorrow. . .
Jack Vettriano All Paintings here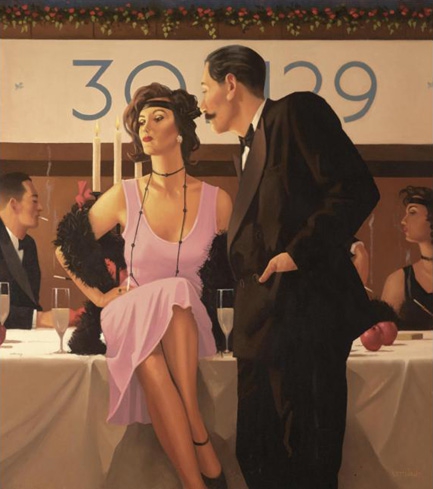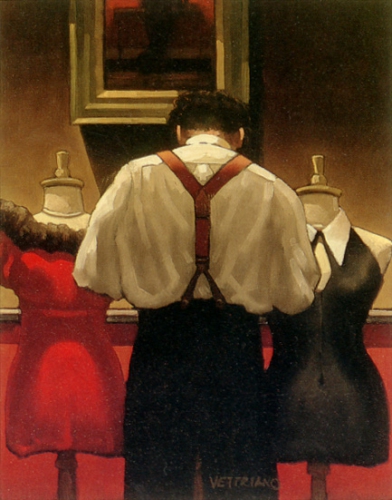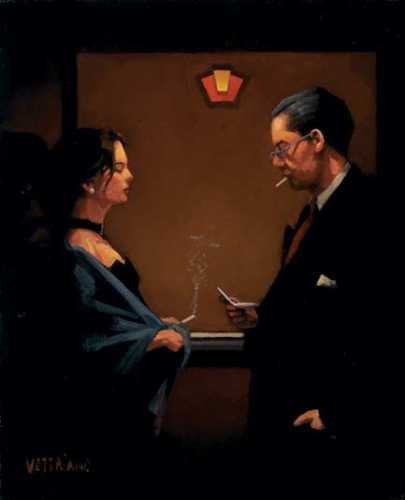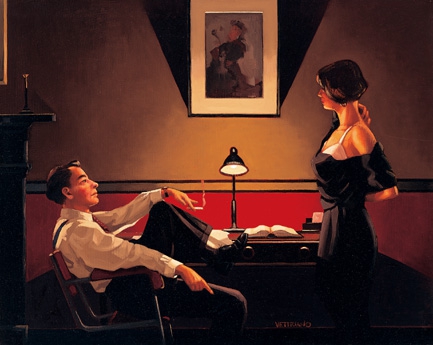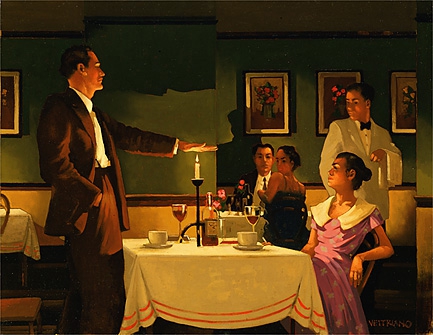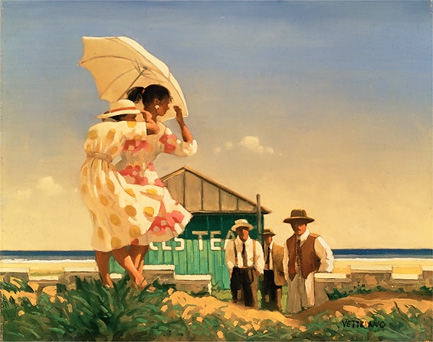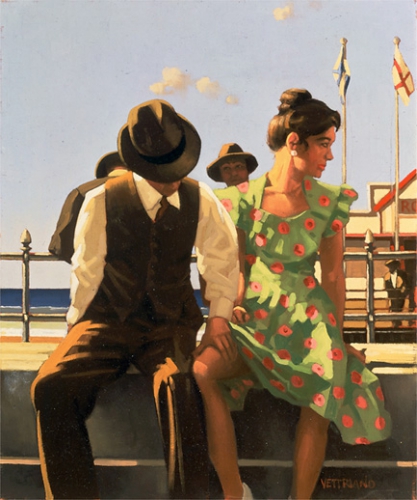 Jack Vettriano Summertime Blues